The Wolves Lane Consortium is in the process of developing the Wolves Lane Garden and Horticultural Centre into a community hub.
Our vision for Wolves Lane is a thriving centre for growing and distributing wholesome food and a space for the local food economy to develop through education, enterprise, and events, making good food accessible to all and building a healthier, more sustainable food culture in the area.

We will be developing the Wolves Lane site into a community hub that facilitates and serves the local community of Wood Green and the wider community of London. New buildings and landscapes are being proposed to allow the Wolves Lane Consortium to grow: to better facilitate community use, food production, and education. They include a community hall, classrooms, office space, storage, and a workshop, as well as a forest classroom, a working yard, well-being and edible planting, outdoor space for events, and new entrance canopies. The existing buildings will be refurbished, with solar panels and rainwater collection extended, and a production kitchen.

The current proposal –   https://wolves-lane-futures.squarespace.com/vision

Timeline of anticipated planning submission, approval, construction –   https://wolves-lane-futures.squarespace.com/whats-next

It's important that we hear from the local community, please complete our survey about   Wolves Lane Market City Survey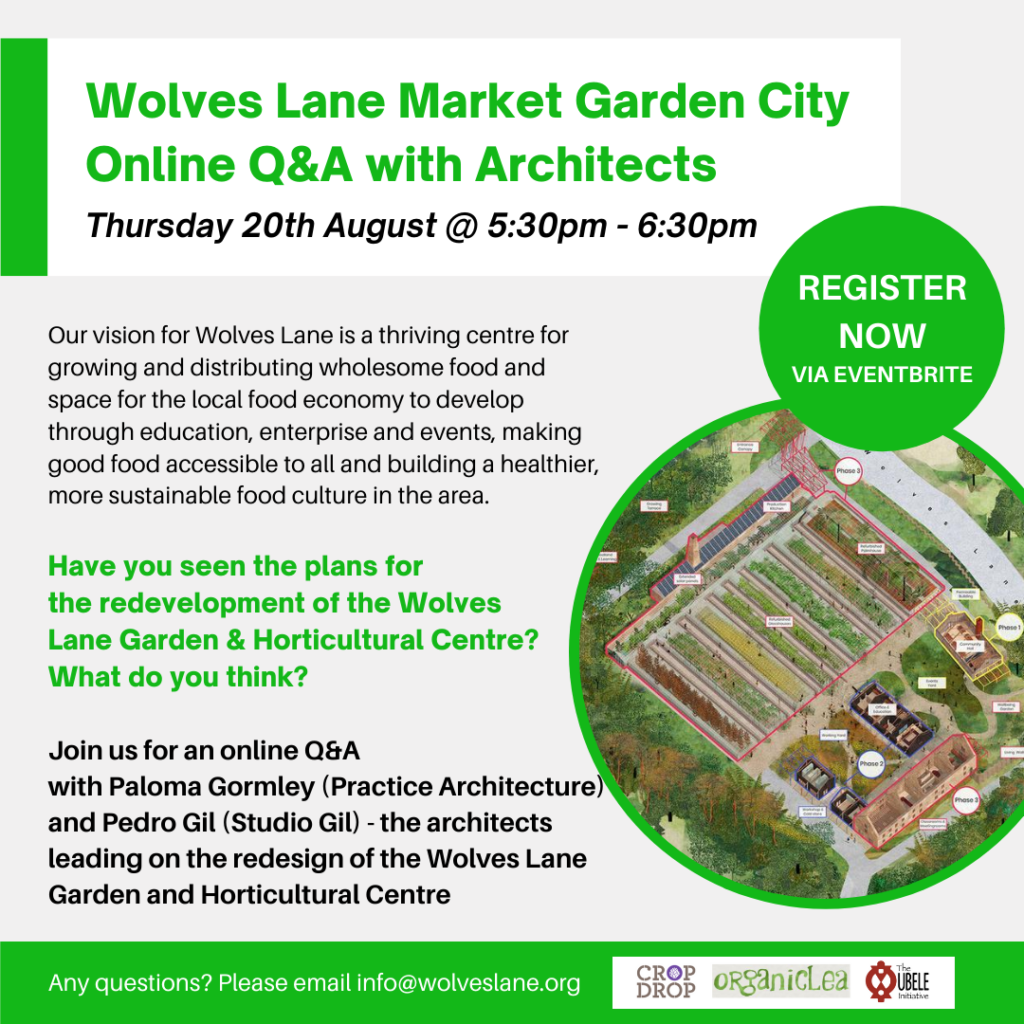 Do you have any further questions? Please join us on Thursday 20th August @ 5:30 pm – 6:30 pm for an online Q&A with the Paloma Gormley,   Practice Architecture, and Pedro Gill,   Studio Gil the architects leading on the redesign of the Wolves Lane Garden and Horticultural Centre. Register via   Eventbrite