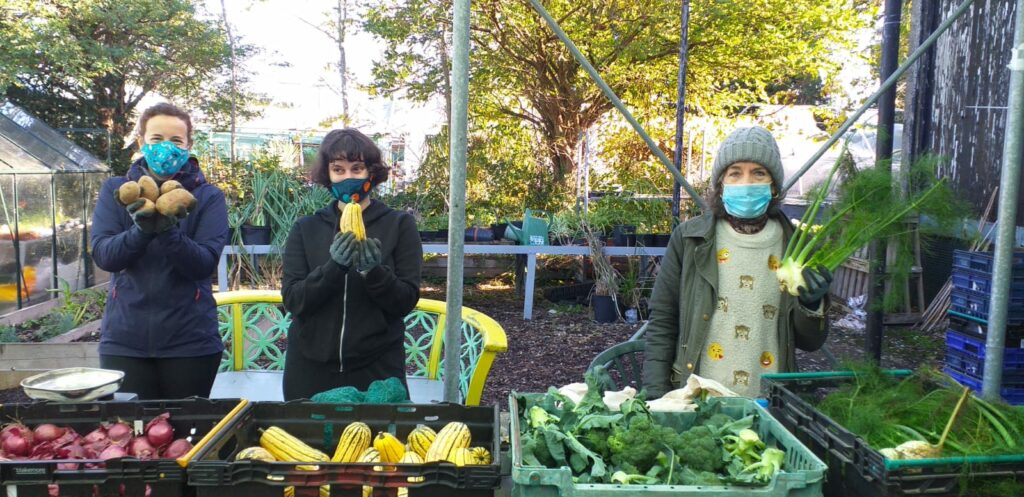 Food and horticulture volunteering opportunities at Wolves Lane provide you with the chance to spend time with nature, have fun, get active, share your knowledge and meet new people!
All volunteers at Wolves Lane will have an induction prior to them starting to volunteer.
Complete the application form and start volunteering with us!
*If you previously volunteered at Wolves Lane and would like to resume volunteering please complete the application.
Volunteering opportunities
COOKING ASSISTANT (FRIDAYS / SUNDAYS / 9am – 1.30pm)
OPEN TO APPLICATIONS
Assist our chef in the preparation of simple and nutritious plant based meals, from fresh produce grown on site or donated food waste. The role includes: preparation and cooking of ingredients, overseeing packing as well as clearing and washing up.
We are looking for someone with cooking experience ideally with a level 2 food hygiene qualification or with cooking experience and willing to undertake level 2 food hygiene on line training. A love of food and cooking and enthusiasm to be creative with seasonal ingredients and the ability to work with others as part of a small team.
It's a great way to get a feeling for what's in season and liaise with the growers on site. It will support moves you might want to make into employment in the catering industry. A nutritious take away lunch freshly prepped and cooked.
MAINTENANCE VOLUNTEERS – FIXERS & SHIFTERS (FRIDAYS / 10am-1pm)
OPEN TO APPLICATIONS
If you are handy with a hammer or smart with a screwdriver then this one is for you! We are looking for a team of volunteers who are happy to lift, shift and get their hands dirty with some manual labour.
We will be fixing anything on site that is broken and clearing rubbish and overgrown brambles in a bid to make the site safer and smarter for all.
Who would it be suitable for? Someone full of energy who loves to see transformation and improvement. Someone who is looking to become more active. Previous building and or DIY experience is desirable but not essential.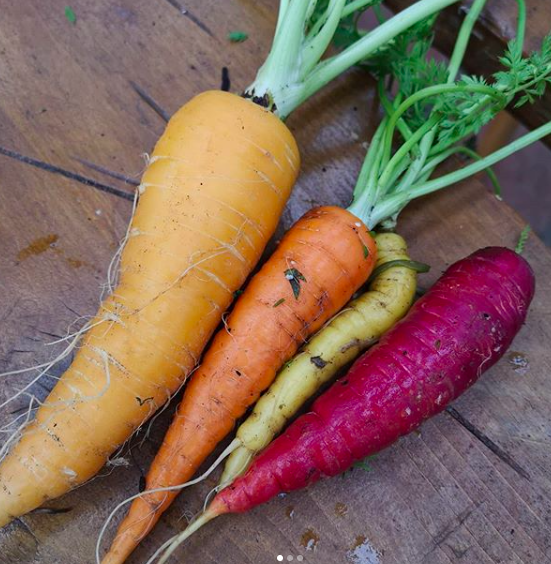 FOOD GROWING (WEDNESDAYS / 9am-1pm; 2pm-4pm)
OPEN TO APPLICATIONS
Help us plant and maintain a small kitchen garden to produce fresh food for the Meal Project.
PLANT SALE AND OPEN DAY VOLUNTEER (FRIDAYS / SUNDAYS / 10am-3pm)
OPEN TO APPLICATIONS
Help out on a stall, steward visitors. This opportunity runs on a rota and volunteers commit to a monthly shift or provide occasional cover as needed.
WOLVES LANE GROWER (WEDNESDAYS / 10am-1pm; 2pm-4pm)
OPEN TO APPLICATIONS
Be part of a team working to grow produce for local food banks. Suitable for experienced food growers and people with little to no food growing experience. Sow seeds, look after crops and support with harvesting.
BLACK ROOTZ VOLUNTEER: Planting and growing, Clearing land, Market Stalls sales, Packaging and distribution, Admin, Social Media
OPEN TO APPLICATIONS
Care for edible plants, herbs and flowers, in particular tropical produce. Weeding, watering, pruning, shifting heavy materials, propagation. Working both outside and in glasshouse/polytunnels.
Who would it be suitable for? Keen gardeners, those interested in food growing or have some expertise looking after indigenous produce. Also, anyone who's good at admin and social media.
Skilled gardeners used to growing for harvest– expertise on certain crops, can propagate cuttings, identify and deal with pests and manage weeds.
Someone with interest and expertise in growing tropical crops. Suitable for someone who wants to do some heavy manual activities.
This is an outdoor volunteering opportunity, you will need to have your own suitable outdoor clothing and footwear.
WOLVES LANE FLOWER COMPANY VOLUNTEER
CLOSED TO APPLICATIONS
WLFC is looking for gardening enthusiasts from novices to seasoned pros!
Assisting with flower growing activities such as: deadheading, weeding, watering, pruning. We aim to run a wider volunteer session to help organise & flower up communal areas of the site at least twice a year. We will advertise these opportunities on our website & our social media channels when dates are scheduled.
Visit www.wolveslaneflowercompany.com and sign up via an online form to be notified for volunteering opportunities.
OTTOLENGHI KITCHEN GARDEN (TUESDAY / 10AM-1PM / 2PM-4PM)
OPEN TO APPLICATIONS
Volunteers help out with the day-to-day tasks involved in growing vegetables for Rovi and the Ottolenghi Delis. Tasks range from sowing seeds to harvesting and include all the weeding, mulching and watering in between.
Who would it be suitable for? Physically active and mobile.
TIME CREDIT SCHEME
Haringey Time Credits is a Time Based Currency designed to value the time of people supporting their local community.
Time Credits is our way to say "Thank you" to all our volunteers for their time spent in support of our community and Centre.
Once you become a volunteer at our Centre and complete your induction, you will receive a registration link & can start earning your credits!
Watch this video to find out more.