---
Plant Sale on Sundays
Get your vegetable seedlings and house plants from our organic growers at Wolves Lane. Visit our Centre on Sundays between 10.00 am – 3.00 pm.
Cash and card accepted.
We have also a variety of ornamentals and edibles for sale. Our volunteers have been taking cuttings from plants around the site and the palm house so you can grow them at home. There are also herbs and seasonal fruits and vegetables.
Come and join us for a fresh locally sourced meal. Zero-waste, pay what you can afford and open to everyone.
Cactus and palm houses are open for visitors.
---
---
The Wolves Lane Centre – Shop & Food
By shopping and donating at the WLC Shop & Food you are helping to support this vision and maintenance of our treasured glass houses.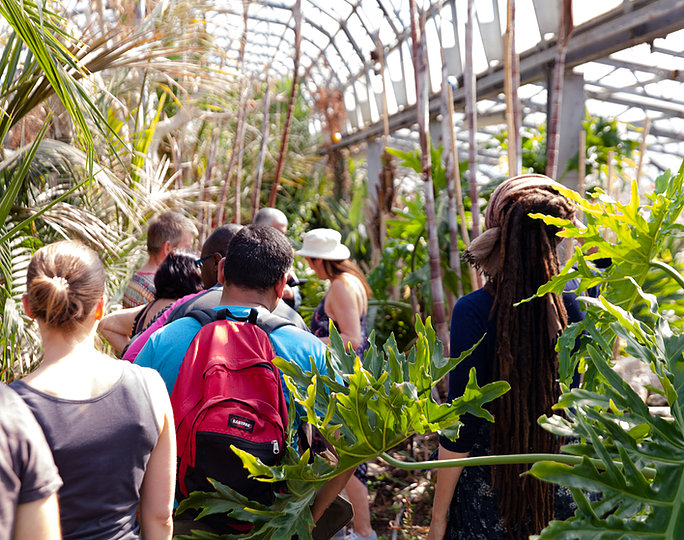 ---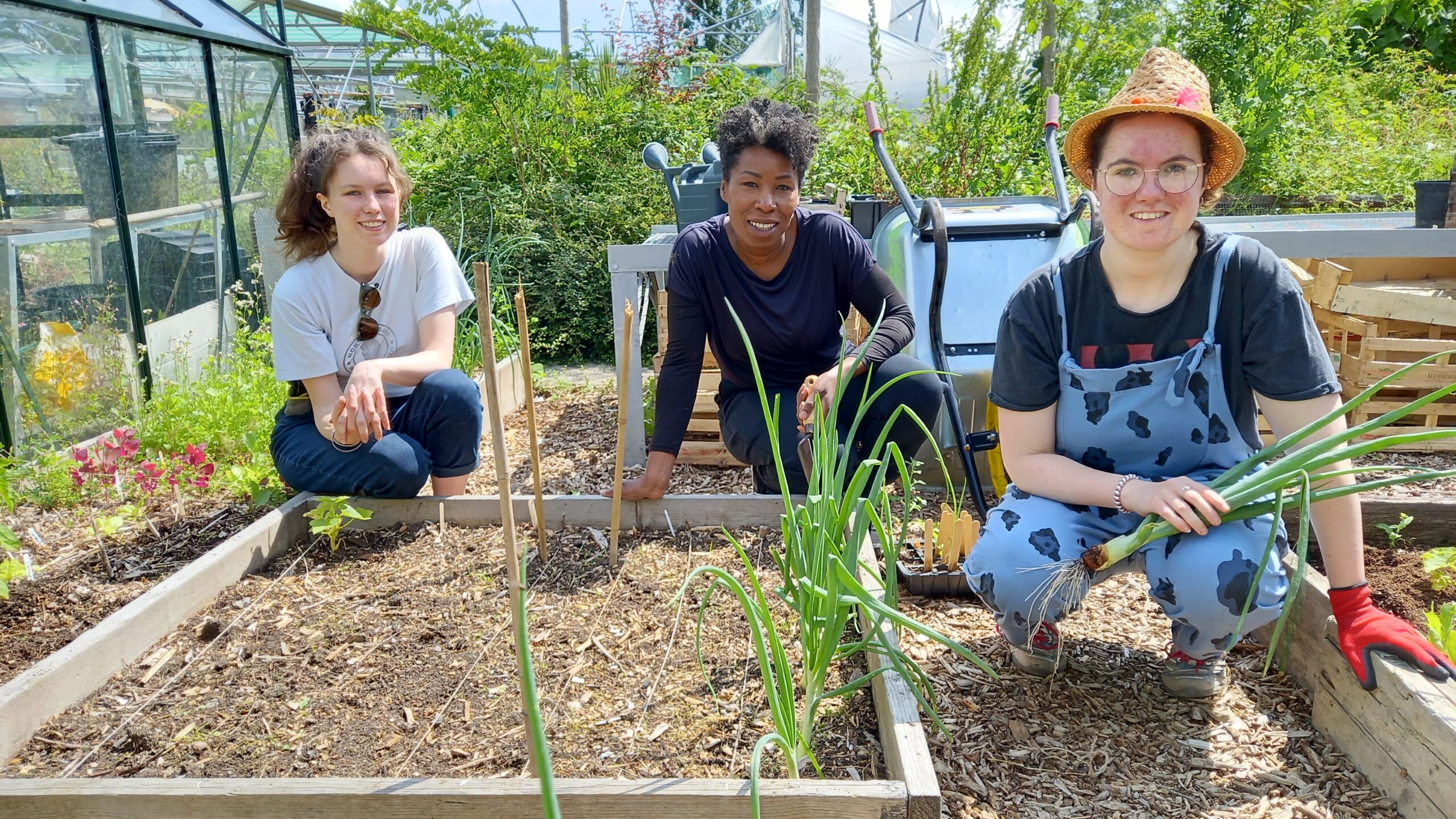 VOLUNTEER WITH US!
Food and horticulture volunteering opportunities at Wolves Lane provide you with the chance to spend time with nature, have fun, get active, share your knowledge and meet new people.
---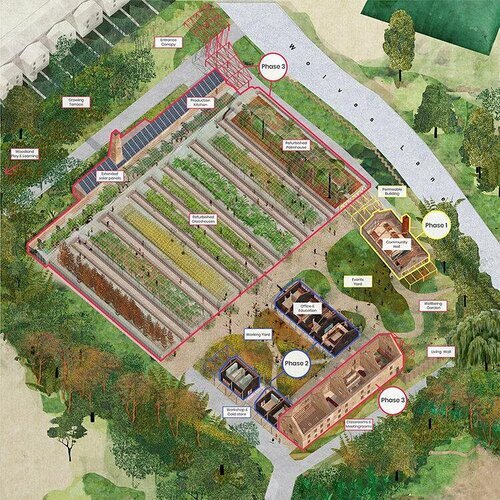 Wolves Lane Centre Development
Our plan for building works is gathering pace! We are going to be redeveloping the whole back of the site – see this post for more details here
Tree work
To make way for the new buildings on site, we have to remove some trees that will compromise the foundations of the new buildings. The majority of the trees we'll be felling are leylandii around the border of the site. These are not considered high quality trees, and have been planted very close to each other, so they need thinning out. We will remove one-third of these leylandii, which will aid more light penetration and visibility into the site and growing areas, as well as making space for the new buildings. Rest assured we will do this work before nesting season so breeding is not disrupted. All the timber we fell will be reused in the build or on site, including structural posts for the building and garden furniture, as well as mulching with woodchip.
See the chart elbow for details of the trees that will be going, marked in red.
Emergency COVID response at Wolves Lane
We're responding the increased food insecurity brought on by the pandemic in two ways:
COVID-19 Meal project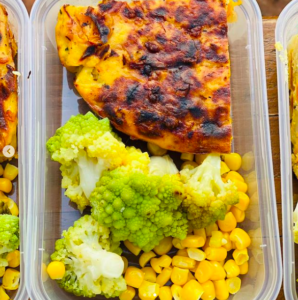 We've adapted our community kitchen project to produce free meals for those hardest hit by the pandemic. Every week our volunteer chefs and food preppers are producing nutritious meals from surplus food, which are currently being distributed to the Selby Food Hub and Homes For Haringey.
This project is managed by Crop Drop and funded by the National Lottery Community Fund, Haringey Giving and Crop Drop customer donations. This project is also made possible by the surplus food donations from the Felix Project.

Food production
We have increased our food production at Wolves Lane to assist with the emergency food effort in Haringey. The additional produce will be donated, used for the COVID-19 Meal project and sold at a considerable discount to the community to support some of the most vulnerable residents in Haringey.   
As part of our Food for All project, we have been growing produce to support the community during the pandemic. We've been delivering to local schools, senior homes, local elderly and vulnerable residents in Haringey, Lordship Hub and many more.
This is currently funded by the London Community Response Fund.
Whilst we have our own emergency food distribution at Wolves Lane, there are neighbouring boroughs who are also contributing to this essential work.
Rootz into Food Growing
RiFG is a collaboration project between The Ubele Initiative, OrganicLea, Black Rootz and Land In Our Names (LION) funded by Farming the Future.
Rootz into Food Growing (RiFG) aims to challenge and disrupt some of the structural inequalities that exist within the current UK food growing sector through the creation of a network of Black, Asian and Minority Ethnic led growers pan-London who will receive relevant skills development and training opportunities enabling them to grow commercially.