In July this year the Wolves Lane Centre community celebrated the installation of solar panels.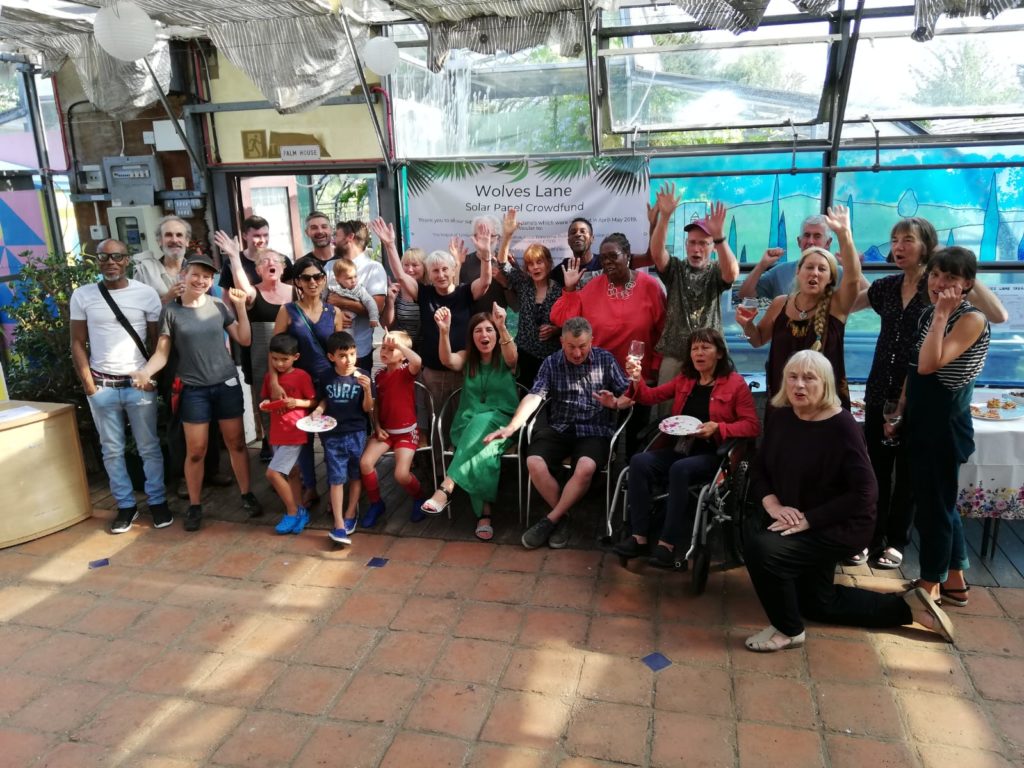 On 20th July this summer, site users and volunteers at Wolves Lane held a celebration of their newly installed solar panels. This was the culmination of a huge effort to raise the funds and install the panels to make the Wolves Lane site more sustainable. Local food growing and energy generation will play an important part in our move to a low carbon future.
The panels will generate electricity for use on site. It is a 12.4 kiloWatt hour peak system and since installation has generated 5.27 megaWatt hours and saved just over 2,000 kilogrammes of carbon emissions (equivalent to planting 7 trees). Most of the electricity will be used in the Palm House, where water pumps use a lot of energy. The installation work was carried out for free by a local resident who runs solar installation company Drakes Renewables. There are 31 panels on two roofs and it is an innovative installation using 400 W panels imported from Canada.
The money for the panels was raised through a crowdfund run by Spacehive for the Mayor of London's office. The panels were paid for by local residents (including members of the Friends of Wolves Lane) and local rap artist Jhus. Generous donations from the Mayor of London and Haringey Council will add to the project by paying for insulation materials and fees for legal and electrical work.
Wolves Lane Plant Centre https://wolveslane.org/, was formerly the plant nursery for Haringey Council. The site is still owned by Haringey Council and is leased to the Wolves Lane Consortium (Organiclea, Crop Drop and the Ubele Initiative) and is growing a huge harvest of local food that supports a local veg bag scheme (Crop Drop, https://www.cropdrop.co.uk/), a London restaurant (Ottolenghi), food for homeless people (Edible London, https://ediblelondon.weebly.com/ ) and Black Rootz . Local not-for-profit Wolves Lane Flower Company also rent space onsite (https://www.wolveslaneflowercompany.com/ ).
For more details please contact Pamela Harling pjharling@hotmail.com.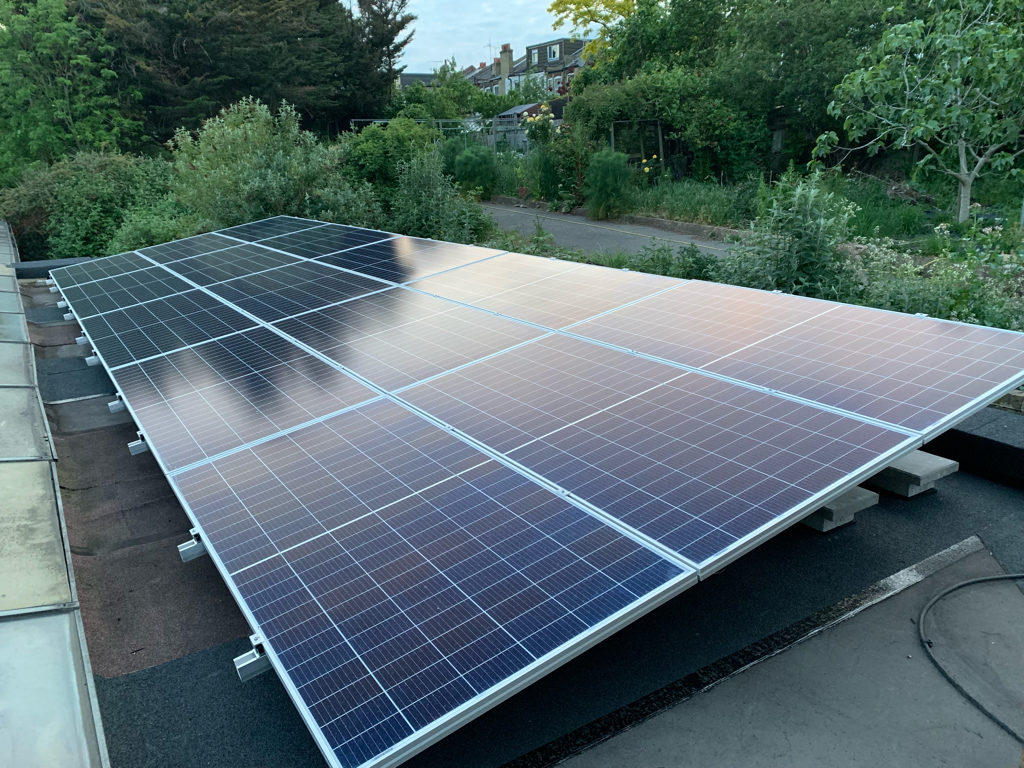 Wolves Lane classroom roof
Wolves Lane boiler house roof